Seven,No Eight  things we learned from Uefa Nations League return
National teams returned to action over the last few days – albeit only in Europe for now. There was plenty to take in from the 54 UEFA Nations League matches on the agenda, so we have picked out just a few things – having already devoted special attention to Cristiano Ronaldo's 100th goal for Portugal, of course.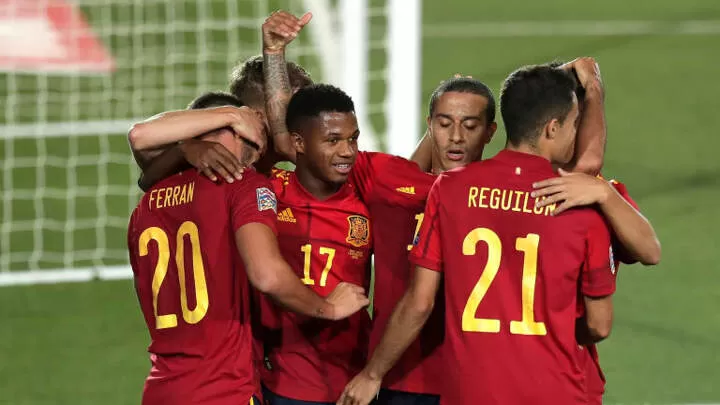 1. A Roja star is born?
Ansu Fati had already found the back of the net in his senior international debut for Spain against Germany – but the goal was disallowed. Three days later he featured in the starting line-up against Ukraine and scored his first international goal in a 4-0 win. The achievement makes him La Roja's youngest ever goalscorer at 17 years and 311 days old.
"When we pick the squad, we don't look at the players' ages," said Luis Enrique, "which doesn't mean that we won't have matches when things don't go so well for Ansu, when he makes mistakes. All of that simply forms part of his apprenticeship. All the same, his achievements to date are far from normal."
2. A sense of déjà-vu
Although France's side in Paris against Croatia featured only four players who started their previous meeting in the Final of the 2018 FIFA World Cup Russia™, the result was a 4-2 victory for Les Bleus, just as it was in July 2018. While the Croatians took the lead this time around, the quality of the French players ultimately tipped the balance in favour of the reigning world champions – just as it did in Moscow.
"We played with greater style, apart from in the first 30 minutes when we dominated physically and were not precise enough technically," said Didier Deschamps.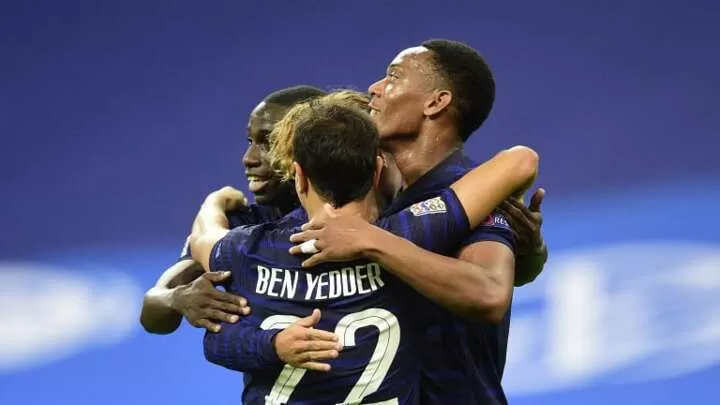 3. A tough week for England
After the Three Lions struggled to a 1-0 win over Iceland on Saturday, Danny Ings and Kieran Trippier collided heavily in training. Despite the setback, Trippier played the full 90 minutes of their goalless draw against Denmark last night. These English players are clearly made of strong stuff…
4. Italy beat a major team for the first time in three-and-a-half years
After failing to qualify for the FIFA World Cup in Russia in 2018, the Squadra Azzurra rebuilt their side and successfully qualified for the next UEFA EUROs as a first step in their quest to return to the top table. Although their 1-1 draw with Bosnia and Herzegovina was less than ideal, they were much happier with their 1-0 win over the Netherlands on Monday.
"I'm very satisfied with the performance and the personality of my players. To come to Amsterdam and play with this kind of mentality against such a strong side is never easy," said Roberto Mancini after the match. Although Italy had recorded eleven successive wins before the Bosnia game, their last triumph over a major opponent came on 28 March 2017 – with a 2-1 win over the Oranje in Amsterdam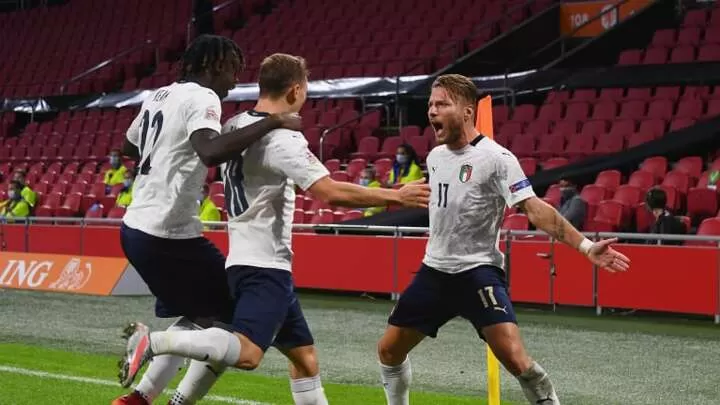 5. There is always hope
2-6, 0-4, 0-1, 0-1, 0-3, 0-2, 0-6, 0-4, 2-3, 0-6, 1-6 – Gibraltar had lost their last eleven matches in a row. Then came the home game against San Marino, when Graeme Torrilla headed home from a free-kick against the picturesque backdrop of the Rock of Gibraltar to give the team ranked 196th in the FIFA/Coca-Cola World Ranking a priceless win. It seems there is a light at the end of the tunnel, even when that tunnel is long…
6. Germany are still winless even with three at the back
What do Latvia, Andorra, Malta, San Marino, Lithuania and the Republic of Ireland all have in common with Germany? They have all played at least six Nations League matches without winning a single one.
Head coach Joachim Low experimented with a three-man backline against Spain and Switzerland, with his side taking the lead before being pegged back to a 1-1 draw on both occasions. It will be interesting to see what happens when Leon Goretzka and Joshua Kimmich return to bolster a midfield in which Toni Kroos and Ilkay Gundogan impressed. Could this signal a return to a 4-2-3-1 formation? We will find out in October after Germany's trips to Turkey and Ukraine as well as the reverse fixture against Switzerland.
7. Haaland: Unstoppable for club and country
Norway's Erling Haaland continues to score with impressive regularity. On Friday he netted his country's only goal in a 2-1 defeat to Austria. Incredibly, that was his first senior international strike in his third appearance for Norway. He decided to raise the bar against Northern Ireland on Monday, finding the target twice in a 5-1 away win.
"The way he plays, he's almost like a mix of [Zlatan Ibrahimovic and Henrik Larsson]," national team coach Lars Lagerback recently told FIFA.com. "One thing I will say is that he's very humble, despite the fact that things have moved so fast for him over the past couple of years." And then to the 8th lesson…
8. Cristiano Ronaldo Reaches another milestone with Portugal.
How can you keep a clean sheet when you have Cristiano Playing against you. That's a rhetorical question. You don't really need an answer to that. Cristiano was at his top best scoring from a direct free kick and a curly effort making it 100th and 101st goals for his country as He reaches another milestone for his country as Portugal continues in their bid for their Uefa Nations League making it two wins from two.