Luka Modric's contract with Real Madrid runs until June 2021 but the Croatia international has indicated that negotiations to renew his deal are on the right track.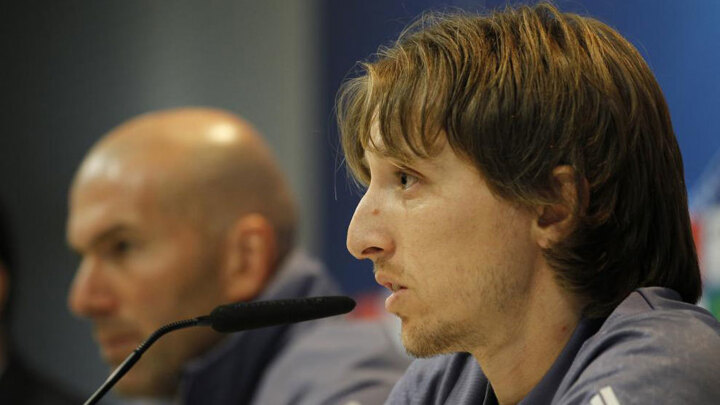 The Real Madrid midfielder has had an excellent first half of the season, being one of Los Blancos' top performers in LaLiga Santander and Champions League.
"I'm talking with [Real Madrid] and my [contract] renewal is going in the right direction," Modric said at his press conference ahead of Real Madrid's game against Athletic Club in the Supercopa de Espana.
"I'm happy with how things are going, but I can't say more."
Zinedine Zidane has switched up his midfield after a few consecutive defeats back in November but Modric believes that all players will be given their opportunities.
"I don't see why we're not going to hold out," Modric added.
"The coach has now bet on a group [of players], but all the players are important and when it's time to play, everyone gives everything.
"The coach is going to give everyone opportunities, as he has always done. I don't see any problem and the coach will surely rotate."
Modric went on to stress that there is no secret behind his ability to compete at elite level at the age of 35.
"I am working a lot outside of the club's training sessions and I really want to compete and to show that age is not a problem," Modric declared.
"You do not have to look at age, you have to prove yourself on the pitch.
"It's what I try to do. I'm not doing anything special.
"I think I can continue at this level for a few years."
What do you think about this song?
We want to hear from you all.
Drop your comments