Messi and Luis Suarez fly together to South America
The October international break has arrived and the South American World Cup qualifiers begin this week, so Lionel Messi and Luis Suarez have both flown across the Atlantic to join up with Argentina and Uruguay respectively.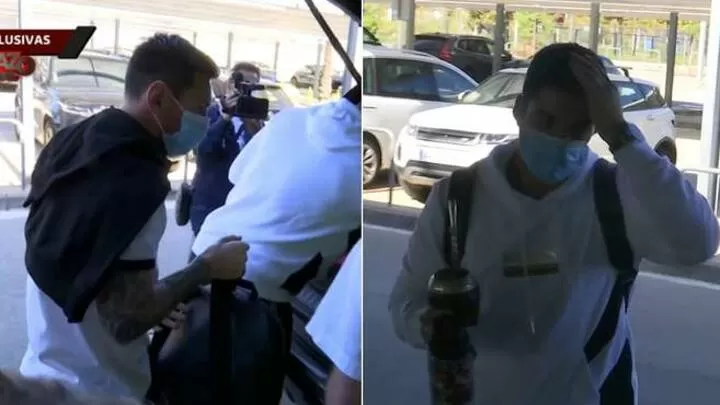 Messi organised a private jet to fly from Barcelona to Buenos Aires for various South American players, including Lucas Ocampos, Marcos Acuna, Guido Rodriguez and Nehuen Perez.
As the players arrived at the airport, the Gol TV cameras filmed Messi and Suarez.
Messi was asked if he felt he should have been awarded a penalty in Barcelona's 1-1 draw with Sevilla, while Suarez was also asked about that incident.
"I didn't watch the game," the new Atletico Madrid striker said.