Chelsea exploited Manchester City's weaknesses to beat Pep Guardiola's side 2-1 at Stamford Bridge on Thursday.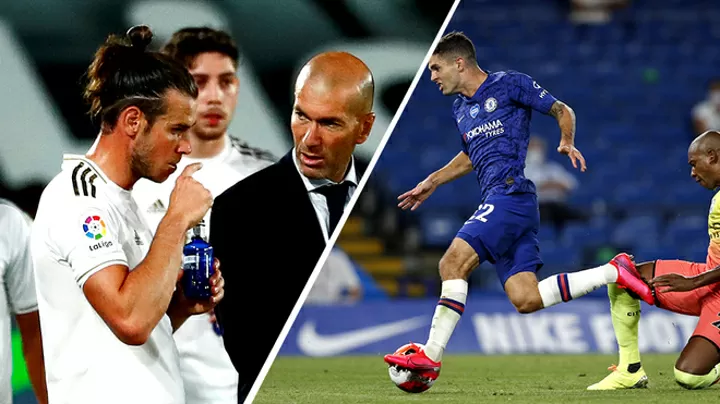 Frank Lampard's men took advantage of the visitors' defensive errors to secure a victory that crowned Liverpool as Premier League champions.
The match threw up a host of doubts over City's defending, which Real Madrid would do well to consider ahead of their Champions League tie in August.
It was Benjamin Mendy's lapse mistake which allowed Christian Pulisic to burst through and score the opener in the first half.
The American's pace was key to him getting away from City's defence – something which Real Madrid have in abundance with Vinicius Junior, Marco Asensio, Eden Hazard and Gareth Bale.
After Kevin De Bruyne's freekick had levelled the score, Chelsea's counter-attacking approach brought them their winner later in the second half.
On one of their quick breaks, the Blues forced another error from their opponents as Fernandinho handled the ball on the goal-line.
As Willian slotted in the penalty, Zinedine Zidane may well have been taking down some notes as he prepares to take on Guardiola later this summer.