BBNaija: I'm in a triangle with Nengi & Dorathy- Ozo
The diary session is one per of the show fans always crave for because it's exposes some of the hidden things.
Well today we saw Ozo in the dairy room with Biggie. One interesting thing he was so open to ask biggie a question. He said please advise me I find myself in love triangle with Nengi and Dora I don't know what to do.
Then biggie responded, what did you come here for? Did you come here for love or for the money
Ozo response I came for the money
Biggie: then get your head together and go for the money.
Ozo question seem more like someone's who is confused truly. For a man to ask a question like that out that means It's been on his mind and truly he seems confused he doesn't not know what he truly wanted.
Here are full reactions from twitter fans. Below what did you make of this reactions and also question from Ozo.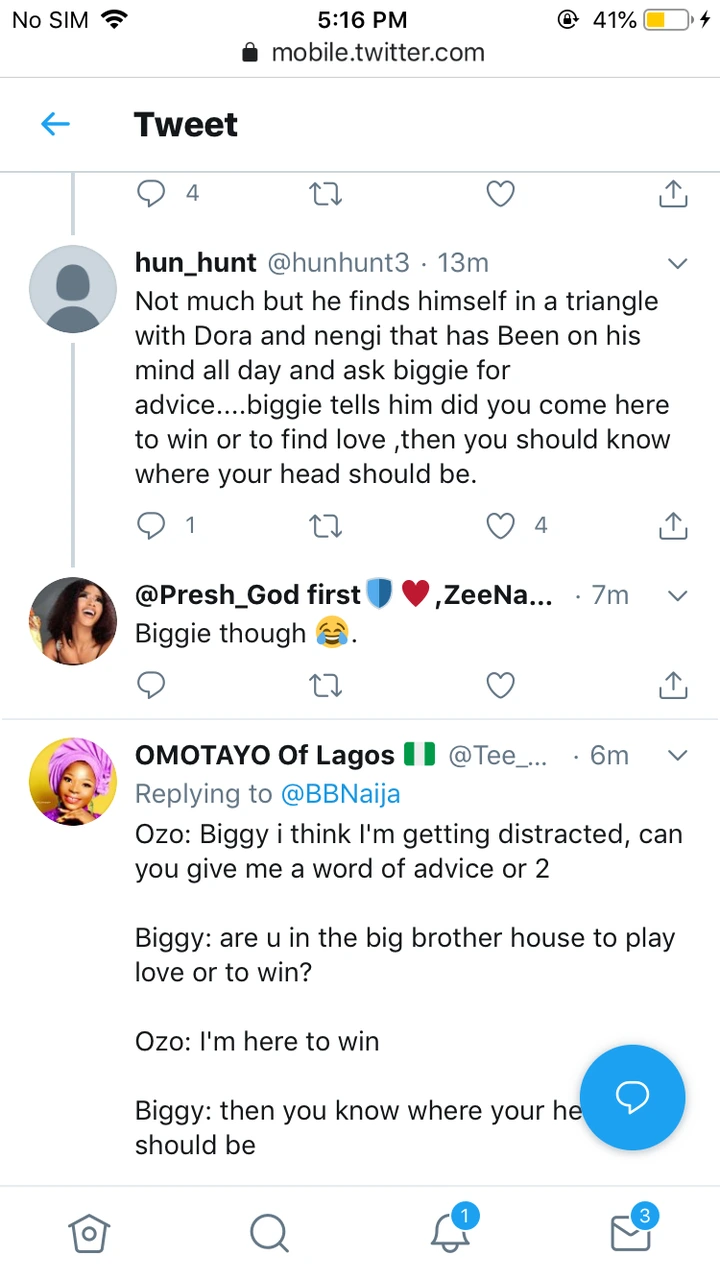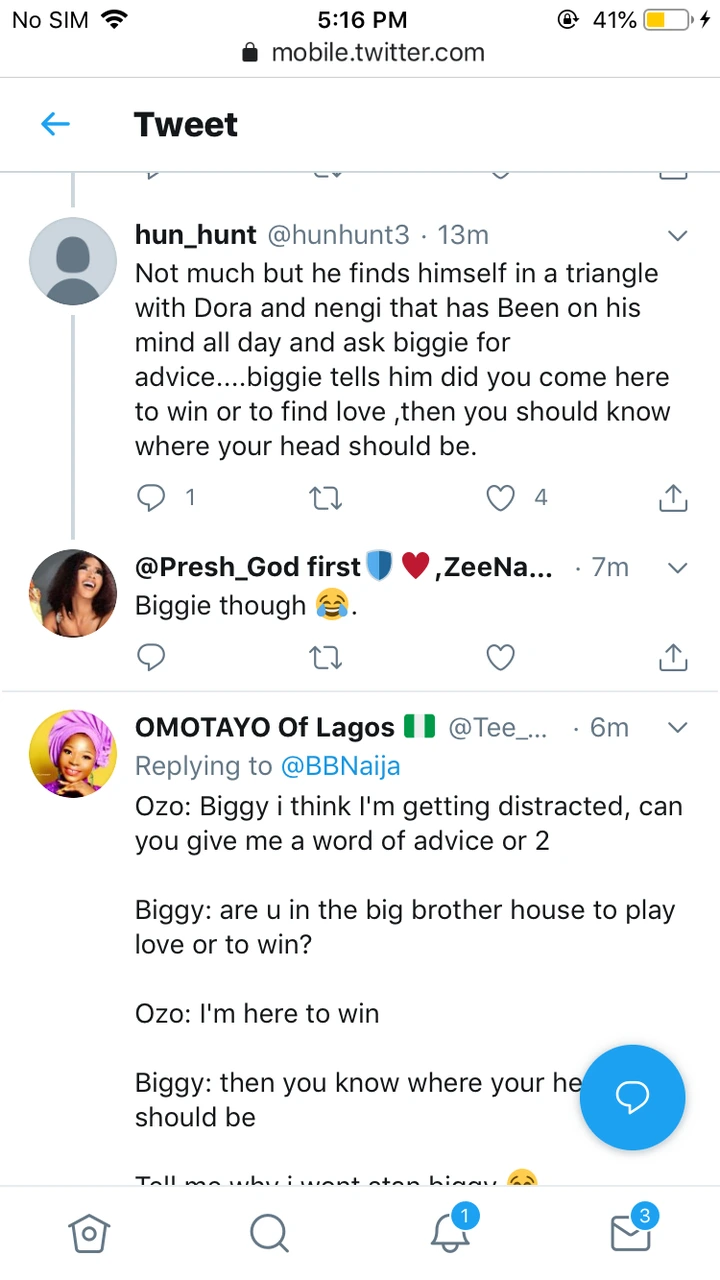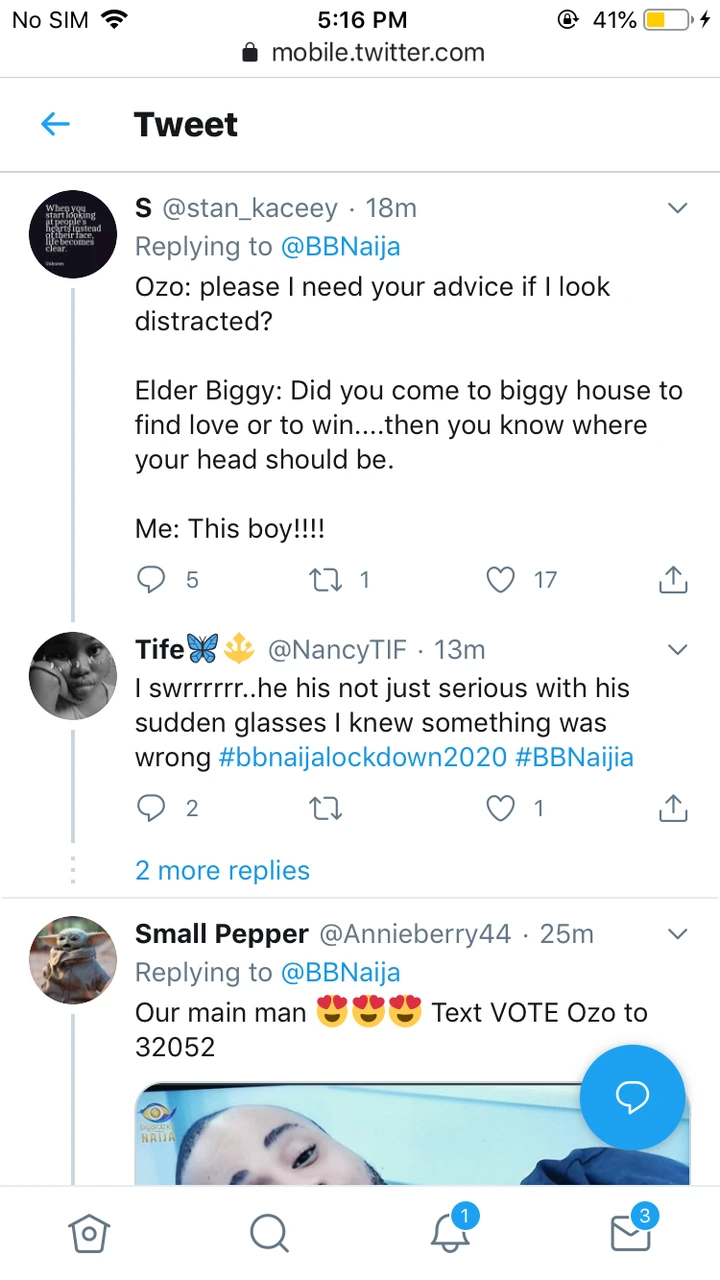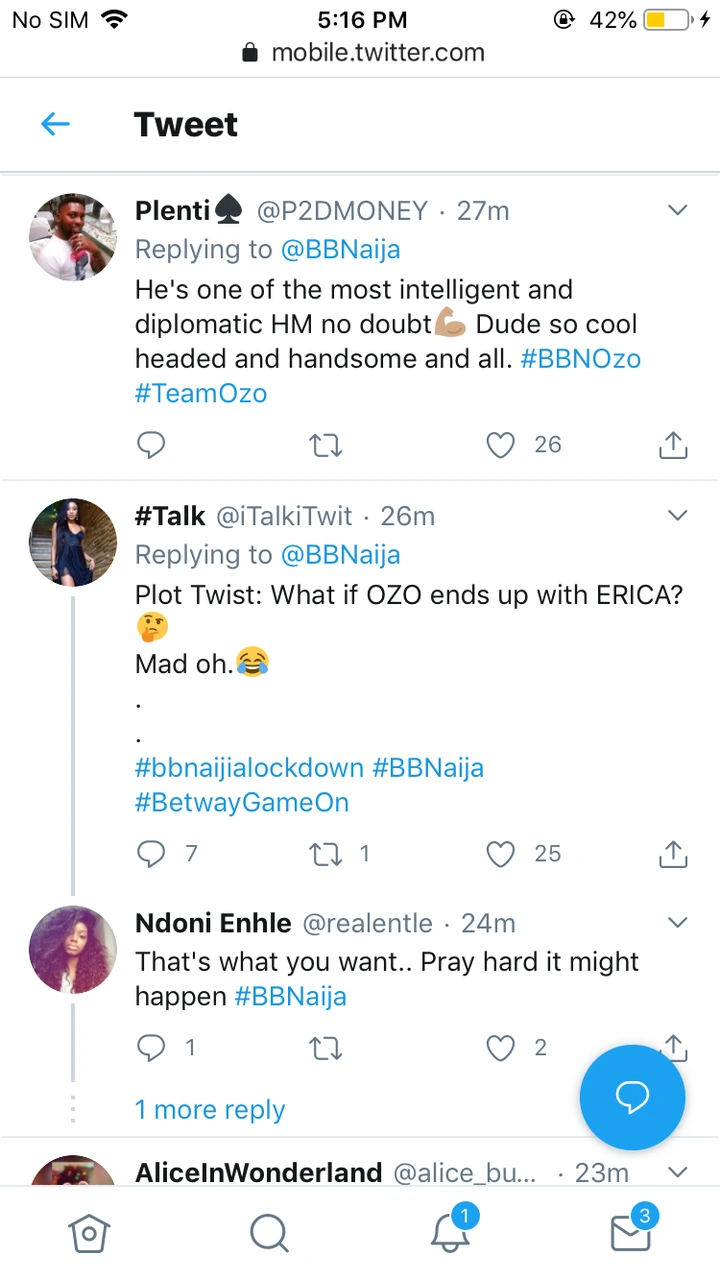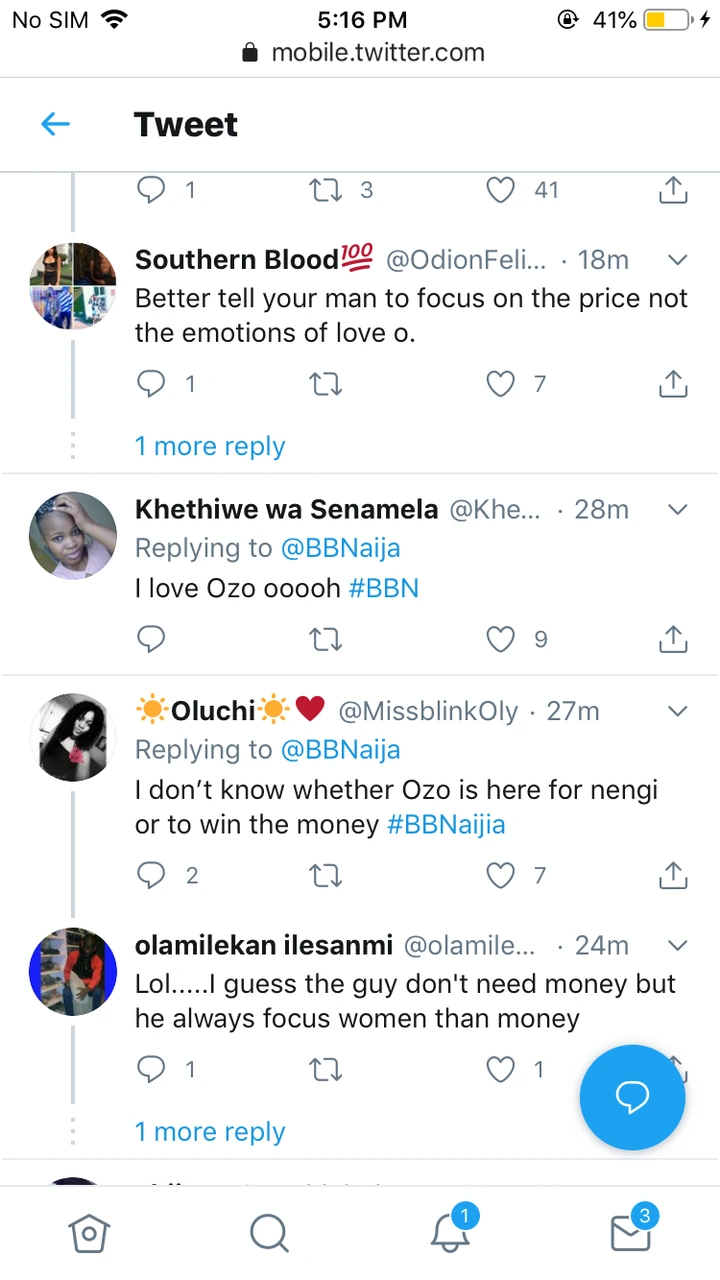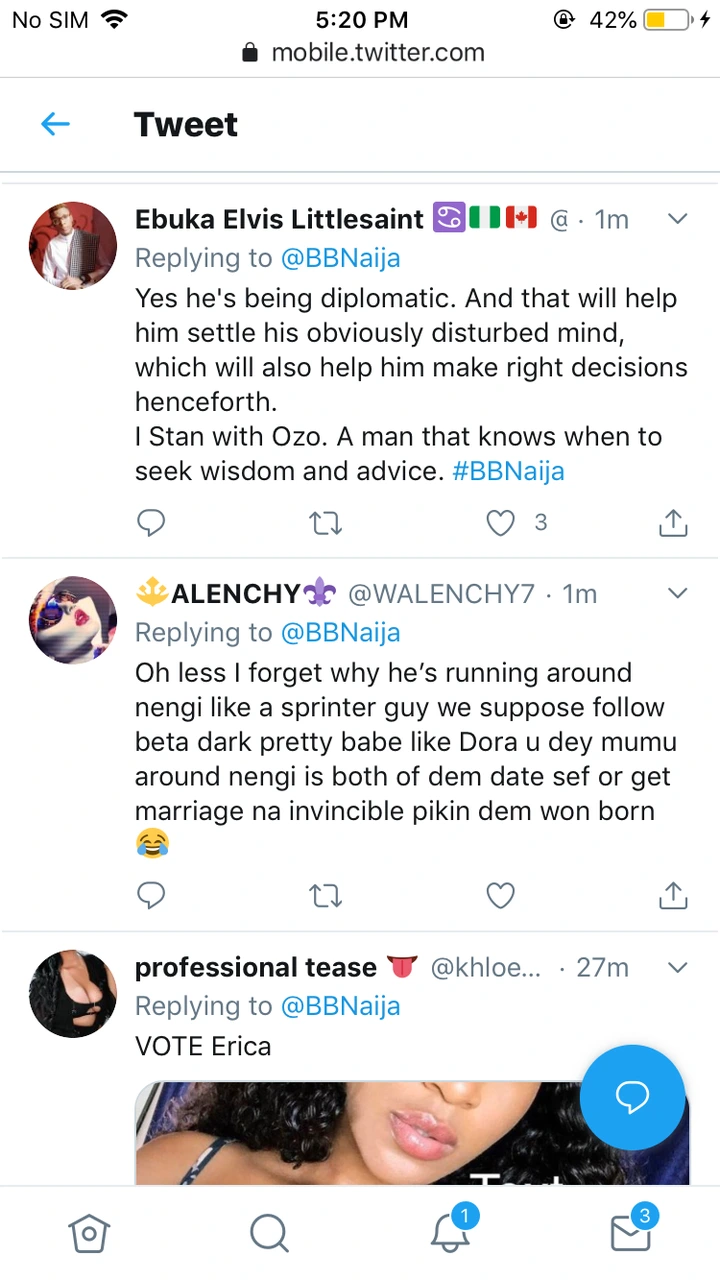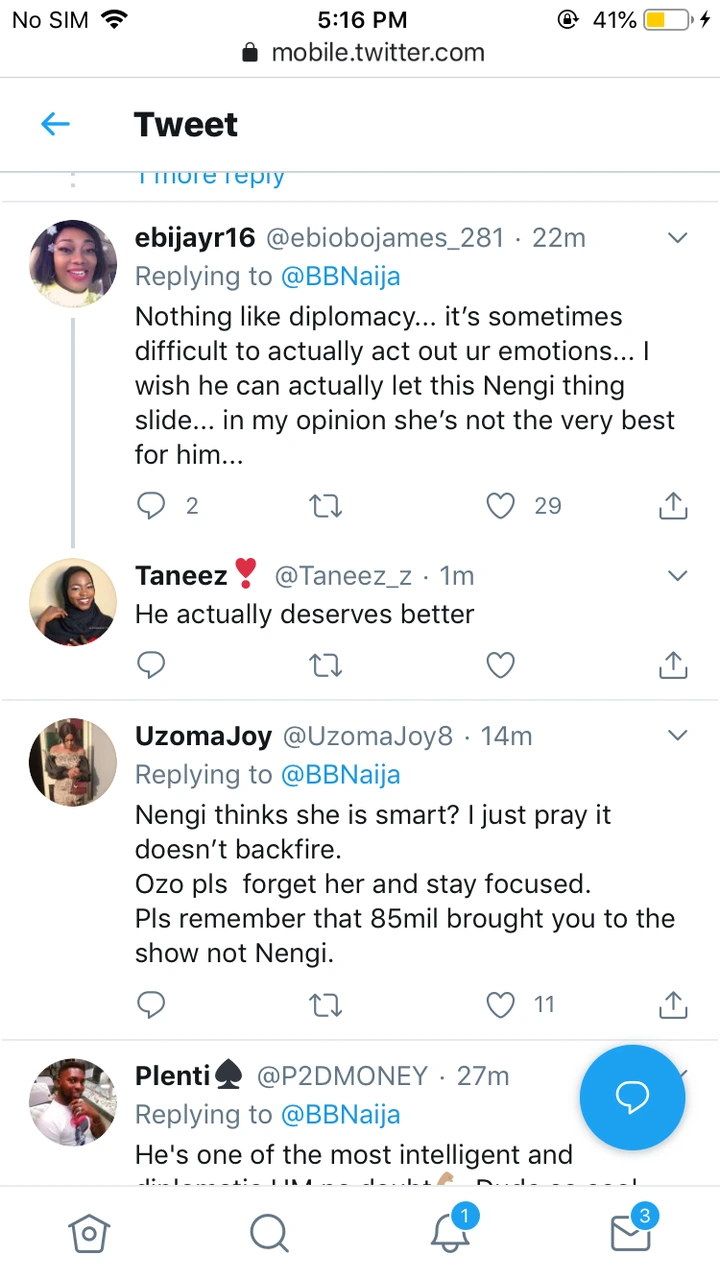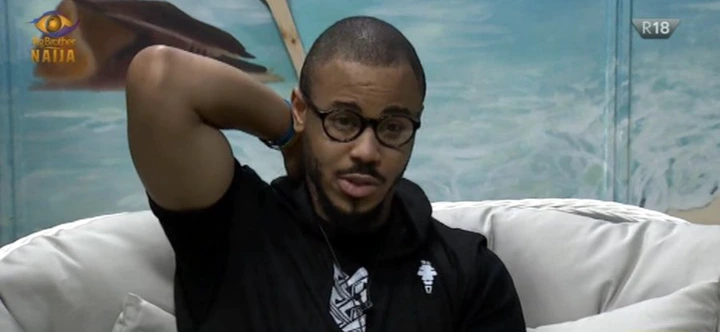 What do you think about this song?
We want to hear from you all.
Drop your comments